The massive amount of data generated today is mounting pressure on IT organizations to manage costs, optimize performance, and use data for competitive advantage. Hence these companies are seeking help from the cloud to relieve the pressure and hence are choosing Azure for their SQL workloads. In Azure SQL Database service, Microsoft manages SQL Server databases and so organizations do not need to patch and upgrade SQL Server again. Besides, it also has a good record of innovation and reliability in handling critical workloads. Organizations will greatly benefit from a completely managed database service having built-in availability SLA, dynamic scaling, and cost optimization based on workload patterns. SQL Database emerges on top as far as delivering unparalleled innovation and serving customers with the best price performance is concerned.
Azure SQL database in a recently published study has emerged as the price performance pioneer for mission-critical workloads, as it costs up to 86 percent less than the AWS database. Besides, clients of SQL databases find it easy to extend their on-premises experiences to Azure, as they extremely benefit from new levels of performance, scalability, and flexibility. The managed instances in the SQL database provide a smooth migration while moving existing workloads to Azure with minimal technical reengineering. In Azure SQL Database, all applications have a target architecture that allows them to take advantage of zone awareness and scale up or down depending upon the demands in a cost-optimized way for the seasonal business.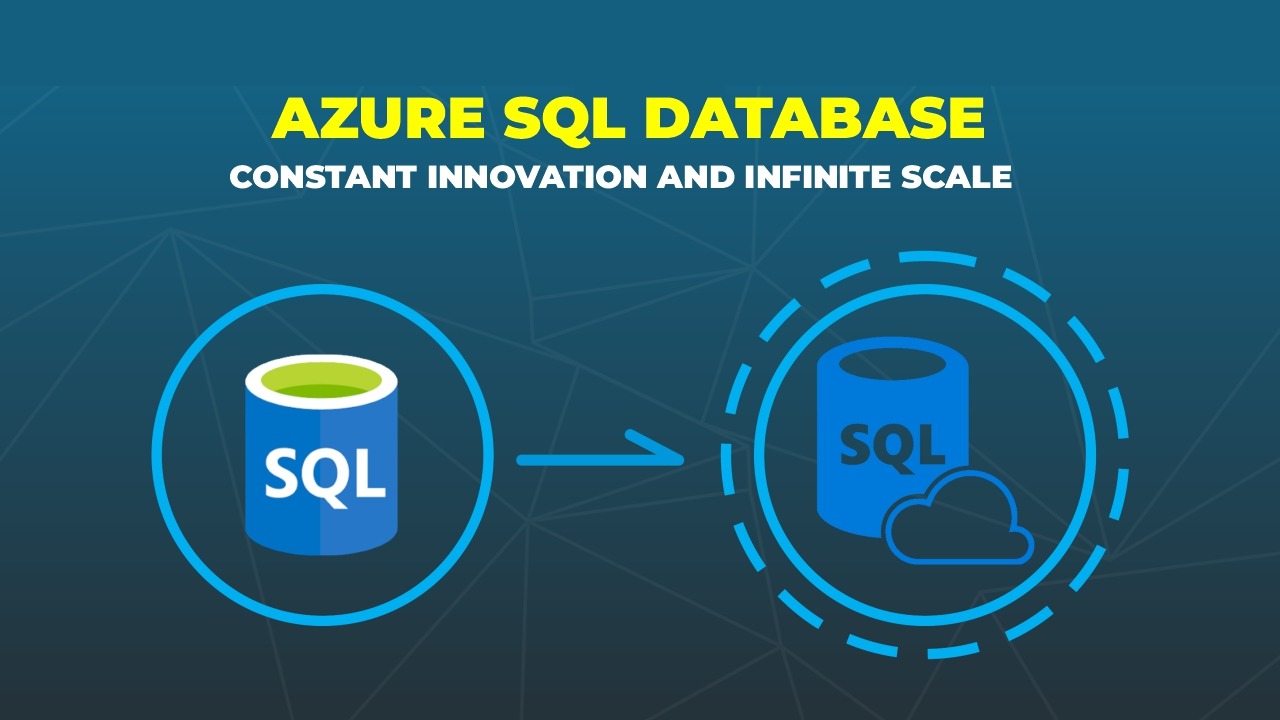 Innovation Powers Limitless Scale and Performance for your Mission-critical Workloads
The innovation in SQL Database is built on the SQL Server engine that evolves with the trends. The database is perfected over the period of 25 years and has emerged in the most consistent surface area across on-premises, cloud, and on the edge. Investments have been made to provide the highest SQL Server on-premises application compatibility, and release meaningful productivity gains with built-in intelligence, which remove the limits to application growth. Some of the recent innovations in Azure SQL database include:
Hyper scale in SQL Database allows limitless scale that is much more compared to other cloud providers and with its limitless scale and sizes it breaks through the resource constraints of the latest app development. It also eliminates the challenges with virtual instant backups and the ability to restore databases within minutes which are common with huge workloads. This allows organizations to expand their app growth potential without getting limited by storage size.
SQL Database has built-in AI due to which it can be set on auto-pilot and possess features to optimize performance and security. With the apps running, the database knows their distinct patterns, tune performance, and enhance reliability and data protection. Automatic tuning and advanced data security features are consistently working to allow organizations to focus on handling business rather than managing databases.
This database has enterprise-grade reliability ensuring availability up to 99.995% and it is also the sole provider of 100 percent business continuity SLA for a relational database service. The built-in high availability ensures customer data is safe and the applications and processes on which the businesses rely continue running in the face of a disruptive event.
Azure SQL Database is highly scalable and requires minimal management effort. Besides, it also comes with intelligent performance monitoring with its recommendation engine and query performance insight is just like having a DBA optimizing database twenty-four hours a day. Thus SQL Database is simply best on Azure and is a highly preferred destination for organizations to secure and modernize their SQL server databases. Azure SQL managed instance is the optimal cloud destination to modernize SQL estates and infuse the best of SQL server features along with the benefits of a fully managed service.
Microsoft has always ensured that Azure is the best place to run SQL server and is now elated to claim that SQL server has achieved new faster performance benchmarks than ever before. Clients can now get mission-critical performance for SQL Server on Azure Virtual Machine up to 57% faster and cost up to 54% less than AWS EC2 on a price-performance basis.  The enhanced performance and the value of the Azure SQL are simply because of the investments in the core Azure infrastructure such as Ebdsv5 virtual machine series, which is optimized for database workloads and Premium SSDv2 Disk Storage that enhances performance up to 70% faster than a year ago. Besides great hardware, Azure SQL offers unmatched price Windows Server and SQL Server manageability features along with tools and programs to move the workload to the cloud. Azure SQL managed instance is consistently improved as per the feedback given by the customer. This helps organizations meet their critical requirements of migrating and modernizing their applications in Azure.